Report Ad
☛ ☛ ☛ Does your mechanic offer all we do?
Posted: Wednesday, May 8, 2013 11:40 AM
---
Reply: click here
Does your mechanic...
Offer FREE Diagnosis/Towing with repairs?
Have a Reputation for Honesty?
Have Over 23 Years Experience AND ASE Master Certifications?
Offer a 12 month/12,000 mile warranty on your auto repairs in Denver?
Have NUMEROUS Testimonials with Pictures from Happy, REPEAT Customers?

DOES!
CALL NOW!
303.297.AUTO (2886)
or
Click Here for Directions & to Visit our Website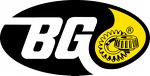 ****************************
We will beat any competitor's written estimate!

Fleet Service & Repair
Import & Domestic Performance Tuning
Factory Scheduled Maintenance
Welding & Custom Metal Fabrication
Full Computer Diagnostics
Brakes
Timing Belt
Water Pump
Axle
Clutch Replacement
Tune Up
Theft Repair
Radiators
A/C (Air Conditioning) & Heater Service
Suspension
Lift Kits installed
Pre-Purchase Inspection
Engine & Transmission Replacement
& MORE!
If it has an internal combustion engine, we can repair it!
We look forward to meeting you!
Thank you!
God Bless!
Jasper Engines & Transmission, Jasper Engines, Jasper Engine, Jasper Transmissions, Jasper Transmission, Auto Repair Denver, Fleet Service, Fleet Repair, Fleet Maintenance, Import Performance Tuning, Domestic Performance Tuning, Scheduled Maintenance, Factory Scheduled Maintenance, Welding & Custom Metal Fabrication, FREE Towing, FREE Diagnosis, Diagnostics, Computer Diagnosis, Full Computer Diagnostic, Full Computer Diagnostics, Brakes, Brake System, Rotors, Pads, Timing Belts, Timing Belt, Timing Chains, Timing Chain, Water Pumps, Water Pump, Axles, Axle, Clutches, Steering, Ball Joints, Ball Joint, Tune Up, Theft Repair, Radiator, Radiators, A/C, Heating, Heater, Suspension, Lift Kits installed, Lift Kit Installed, Pre-Purchase Inspections, Engine Replacement, Engines, Transmission Replacement, Transmissions, Diagnostics, Electrical, Starters, Alternators, Regulators,Shocks, Struts, Brake Service, Fuel Pumps, Fuel Pump, Acura, Audi BMW, Cadillac, Chevrolet,Chevy, Chrysler, Dodge, Ford, GM, GMC, Honda, Hyundai, Infiniti, Jeep, Kia, Lexus, Lincoln, Mazda, Mercedes Benz, Mercedes, Mercury, Mitsubishi, Nissan, Oldsmobile, Pontiac, Saturn, Suzuki, Subaru, Toyota, Volvo, VW, Volkswagen, Auto Repair Warranty, Cooling System, Cooling Systems, Power Steering, Differential, Fluid Flush, Fluid Flushes, Pre-purchase Inspections, Muffler, Exhaust, Exhaust System, CV Joints, Boots, Truck, SUV, Wagon, RV, Van, 4x4, ASE Certificate, ASE Certifications, Hoses, Belts, Disc Brakes, Drum Brakes, Turn Rotors, Diagnose, Foreign, Domestic, Honda Accord, Accord, Hyundai Sonata, Sonata, Toyota Highlander, Highlander, Honda Odyssey, Odyssey, Honda CR-V, Honda CRV, CRV, Volkswagen Jetta, Jetta, VW Jetta, Jeep Grand Cherokee, Grand Cherokee, Chevrolet Equinox, Equinox, Honda Civic, Civic, Ford F150, Ford F-150, F150, F-150, F250, F350, Ford Expedition, Expedition, Ford Explorer, Explorer, Ford Mustang, Mustang, Ford Fiesta, Fiesta, Ford Escape, Escape, Mazda3, Mazda 3, Toyota RAV4, RAV4, Toyota Prius, Prius, Subaru Outback, Outback, Subaru Legacy Outback, Subaru Legacy, Legacy Outback, Legacy, Subaru Impreza, Impreza, Toyota Camry, Camry, Ford Edge, Edge, Acura MDX, MDX, GMC Terrain, Terrain, Ford Fusion, Fusion, Hyundai Tucson, Tucson, Kia Sorento, Sorento, Subaru Forester, Forester, Nissan Altima, Altima, Chevrolet Cruze, Cruze, Acura TL, TL, Nissan Juke, Juke, Chevrolet Camaro, Camaro, Toyota Sienna, Sienna, Honda Pilot, Pilot, Audi A4, A4, Audi A6, A6, Quattro, Kia Sportage, Sportage, Toyota Tacoma, Tacoma, Toyota Corolla, Corolla, Kia Optima, Optima, Toyota 4Runner, 4Runner, Jeep Wrangler, Wrangler, Hyundai Santa Fe, Santa Fe
• Location: Denver, 303.297.2886/www.mastermindofdenver.com

• Post ID: 4940833 denver