Posted: Thursday, August 3, 2017 12:09 AM
---
OFFERING:

★

Custom-Developed Web Sites


★

Creative Web Design and pixel-precise Web Development


★

Expert but inexpensive WordPress Development


★

Deep customization of WordPress Themes


★

Premium Responsive WP Themes (your choice out of many)


★

Mobile and Responsive Web Sites


★

eCommerce Solutions - an inexpensive eStore for your web site!


★

Friendly, efficient service, free instruction and consultations


★

Very affordable, quality and professional web sites


Reply to this ad to get a FREE consultation and learn about additional discounts!
Visit on-line Portfolio: http://thedigitalmotion.com

(click on the image below to get to the Portfolio)

☆

18 years of Professional Web Design and Web Development


☆

Web Development


☆

Mobile Development - Responsive Design or Mobile Specific Development


☆

Custom Web Design


☆

Web development through all stages - wire framing, design, development, deployment and maintenance


☆

Content Management Systems (CMS) - Expert WordPress, Joomla, Drupal


☆

E-Commerce Solutions - Zencart, OSCommerce, OpenCart, WooCommerce, EShop


☆

Web animation


☆

Web video


☆

Web audio


☆

Web Graphics


☆

Logo Design


☆

Web Content Writing


☆

Website Maintenance


☆

Technologies utilized: HTML5, PHP5, MySQL, XHTML, CSS3, LESS/SASS, Bootstrap;
jQuery UI and jQuery Mobile Frameworks; Responsive design techniques; Adobe Creative Suite, etc.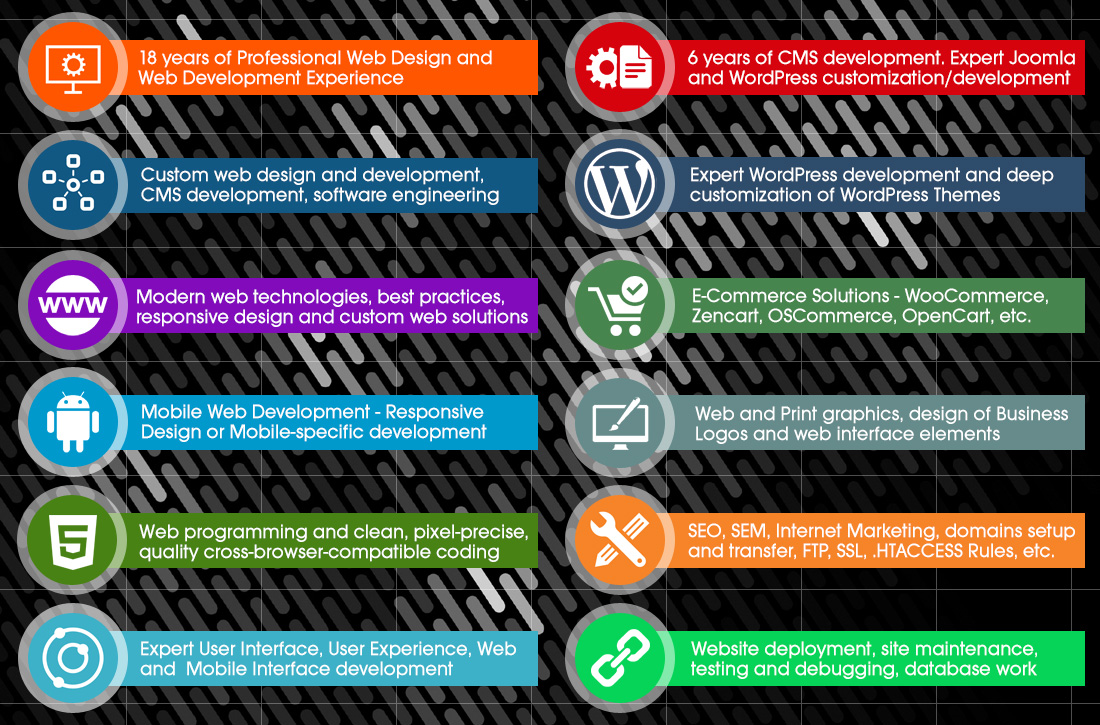 ✪

Respond for a FREE consultation!

✪

Visit on-line Portfolio (click on the image above to go to the Portfolio)

✪
• Location: Denver, Denver Metro Area, Remote

• Post ID: 24984099 denver