Posted: Sunday, August 18, 2013 8:40 AM
---
Roxborough Music Festival - RMF3 - 2013
Location:
Roxborough/Littleton
The Roxborough Music Festival is going to be an all day event with fun for all! Great local talent with an incredible sound system and stage! Rock and roll, Swing, Blues, Country and Folk music! There will be vendors selling and promoting their wares and services! There will be bounce houses, games and face painting for the little ones! Food and drinks will be served by the local restaurants; Waterton Tavern and Angel's Share! Local artist, Steve Schader has designed an incredible poster commemorating the event that will be available for purchase! If you are interested in volunteering or have questions, please call Kim DeGrande at 303-908-7566. If you have a high school student that needs community service, we have some hours for them!
We will have a drawing for a guitar generously donated by Tony Buffalo from the Guitar Center, and an Ipad donated by Fidelity National Title, rounds of golf donated by Arrowhead G.C., and so many more! Need not be present to win. The drawings will take place between 8:15 and 8:30 p.m.
The major sponsors include, RE/MAX Edge, 1st Bank,
Guitar Center, Angel's Share WinePub, Waterton Tavern, ARS, Roxborough Storage, Roxborough Business Association, and many more!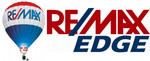 Other Details:
DONATIONS GREATLY APPRECIATED!
8361 Rampart Range Rd.
Littleton, CO 80125
View Map
Start Date and Time:
Sat, Sep 07, 2013 12:00 PM - 10:00 PM MDT
End Date:
Sat Sep 07, 2013
Organizer:
RE/MAX EDGE-HANDS ACROSS ROXBOROUGH
Purpose:
Fundraiser for Hands Across Roxborough
Entertainment:
Local bands
Venue:
Roxborough Marketplace
• Location: Denver

• Post ID: 13359964 denver